Welcome to the Harvard Club of Croatia!
We would like this website to be a resource for alumni and prospective and current students, and hope it helps motivate local alumni to participate in the many exciting events we hope to organize in the future. Our aim is to keep our local alumni connected to the greater Harvard community and to each other, as well as to give prospective students a reliable source of information about Harvard. We encourage you to peruse the site and visit often. If you have any suggestions for events or additions to the website, please contact us at hccroatia@post.harvard.edu.
The Harvard Club of Croatia is a Global Pass Club.
2017 Harvard Prize Book Award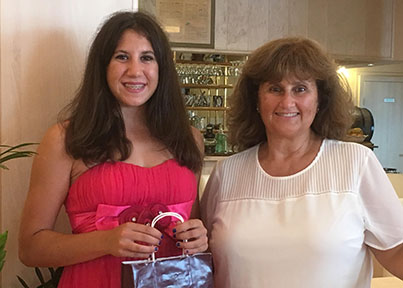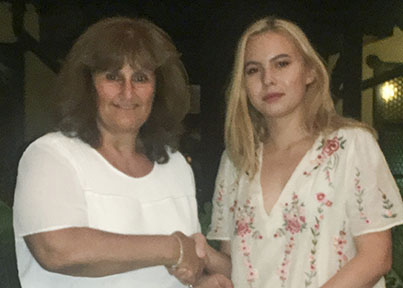 The 2017 Harvard Prize Book Awards were presented to Chiara Perusko (left) of Pula and Viktorija Zoric (right) of Zagreb in July. Maja Lang EDM'07, President of the Harvard Club of Croatia, and Zoran Bohacek SM'81, President Emeritus of the Harvard Club of Croatia, attended the dinner in Zagreb, and Iva Ruzic '20, a sophomore at Harvard College from Cakovec, attended the dinner in Pula. Both awards were presented by Lidija Ortloff '82 (pictured), who, along with the Harvard Club of Croatia, sponsored the awards. Our congratulations to both award winners - we hope to see you in Cambridge next fall!
PLEASE NOTE: E-MAIL FROM THE CLUB COMES FROM HCCROATIA@POST.HARVARD.EDU. PLEASE PUT THIS ADDRESS ON YOUR APPROVED LIST OF INCOMING MAIL SO THAT OUR MESSAGES DO NOT GET LOST IN YOUR JUNK FOLDER.
ATTENTION: THERE WILL BE NO HHH ON THE 2nd OF JANUARY 2018 DUE TO GLOBAL NETWORKING NIGHT.
Upcoming Events